---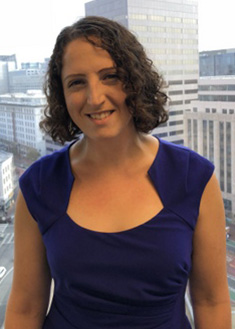 Mara Vejby is a Senior Analyst with experience in research, data analysis, ethnography, local government, and public speaking. Prior to joining Harvey M. Rose Associates, Dr. Vejby lectured as an anthropologist at Santa Rosa Junior College, College of Marin and the Osher Lifelong Learning Institute at Sonoma State University. She also worked as the anthropologist on a Native language preservation project, recording speakers of three Pomo languages, developing writing systems, and creating an online language learning program.
Dr. Vejby's research on the confluence of social memory, language, and culture, as well as her archaeological investigations, have been published in the Oxford Journal of Archaeology and in Oxbow and Oxford University Press edited volumes. She is also the founder of Locality Research and Preservation, LLC, a company aimed at connecting local communities to the dynamic histories of surrounding places through public outreach and engagement. LRP has done collaborative work with nonprofits and local government, in addition to school outreach, in Sonoma County.
Dr. Vejby has a PhD in Archaeology from the University of Reading, UK. Her doctoral research uncovered the reuse of megalithic monuments across Atlantic Europe a thousand years after their construction and abandonment.
---

Performance Audit of the Santa Clara County Medical Examiner Coroner's Office, Santa Clara County Board of Supervisors