---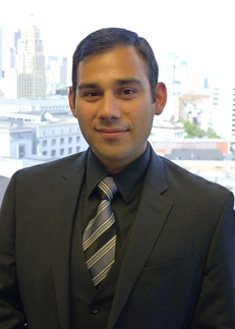 Adrian Gonzales has worked as a public sector management consultant with over 30 agencies including cities, counties, special districts, and non-profits, primarily in California. He specializes in conducting process improvement analyses through alternative service delivery and service integration/consolidation studies and management and performance audits. As a consultant in the San Francisco Bay Area, Adrian has also grown accustomed to evaluating public policy implications for technological innovations, specifically the Shared Economy (ridesharing and home sharing).
In addition to his role as a consultant with HMR, Adrian concurrently serves as a Commissioner on the San José City Ethics Commission where he monitors and enforces compliance with the City's campaign finance, open government, and ethics ordinances.
Prior to joining HMR, Adrian worked with another management consulting firm where he had the opportunity to provide analytical support for the City of Stockton's bankruptcy mediations, ineligibility lawsuit, and post-bankruptcy reorganization, which, after Detroit, is the second largest municipal bankruptcy in U.S. history. Prior to management consulting, Adrian obtained experience serving as an intern providing analytical support under the City Administrative Officer for the City of Los Angeles and for the City Manager in the City of Whittier. Adrian earned his B.A. in Political Science and Studies in Public Policy through the Whittier Scholars Program at Whittier College.
---

Car/Rideshare Impacts on Taxicab Franchises and Review of Taxicab Franchise Regulations, City of Sunnyvale
Review of the County of Santa Clara's FY 2015-16 $5.5 Billion Recommended Budget
Management Audit of the County of Santa Clara Controller-Treasurer Department
Funding and Accessibility of City Services in Visitacion Valley, City/County of San Francisco
Management Audit of the County of Santa Clara Assessment Appeals Refund Process, Internal Controls
Performance Audit of the City of Long Beach Automobile Lien Sales Division
Management Audit of the Gardner Family Health Network, County of Santa Clara